---
News
Posted by Colby Hundley on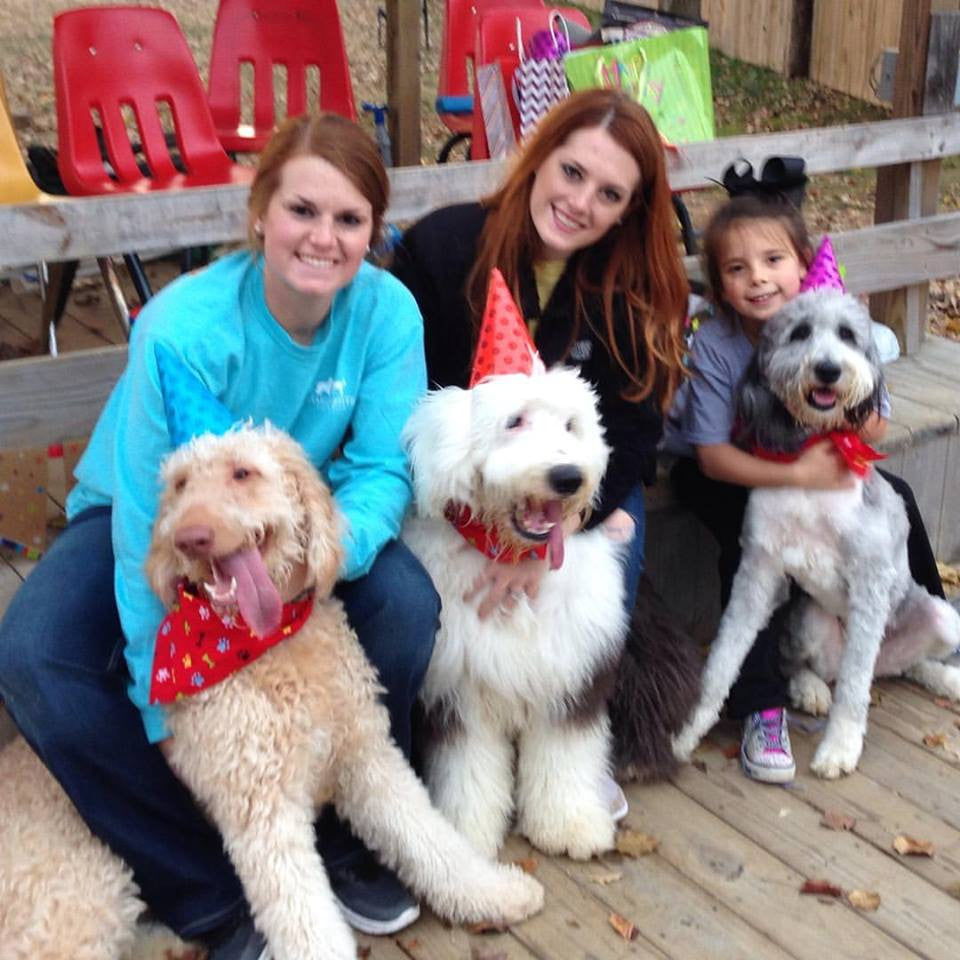 We recently celebrated Marlow, Fitz, and Heidi's first birthday!   We invited all of their furry friends! We made homemade peanut butter bacon pupcakes! All of our furry guest loved them!   We had all kinds of treats! We even had a puppy piñata full of dog bones! Meet Marlow & Fitz's best friend Heidi! She is a sheepadoodle! One of our sweet guest waiting for a pupcake! We had a dog-gone good time at Marlow, Fitz, and Heidi's 1st Birthday Bash!
---
Posted by Colby Hundley on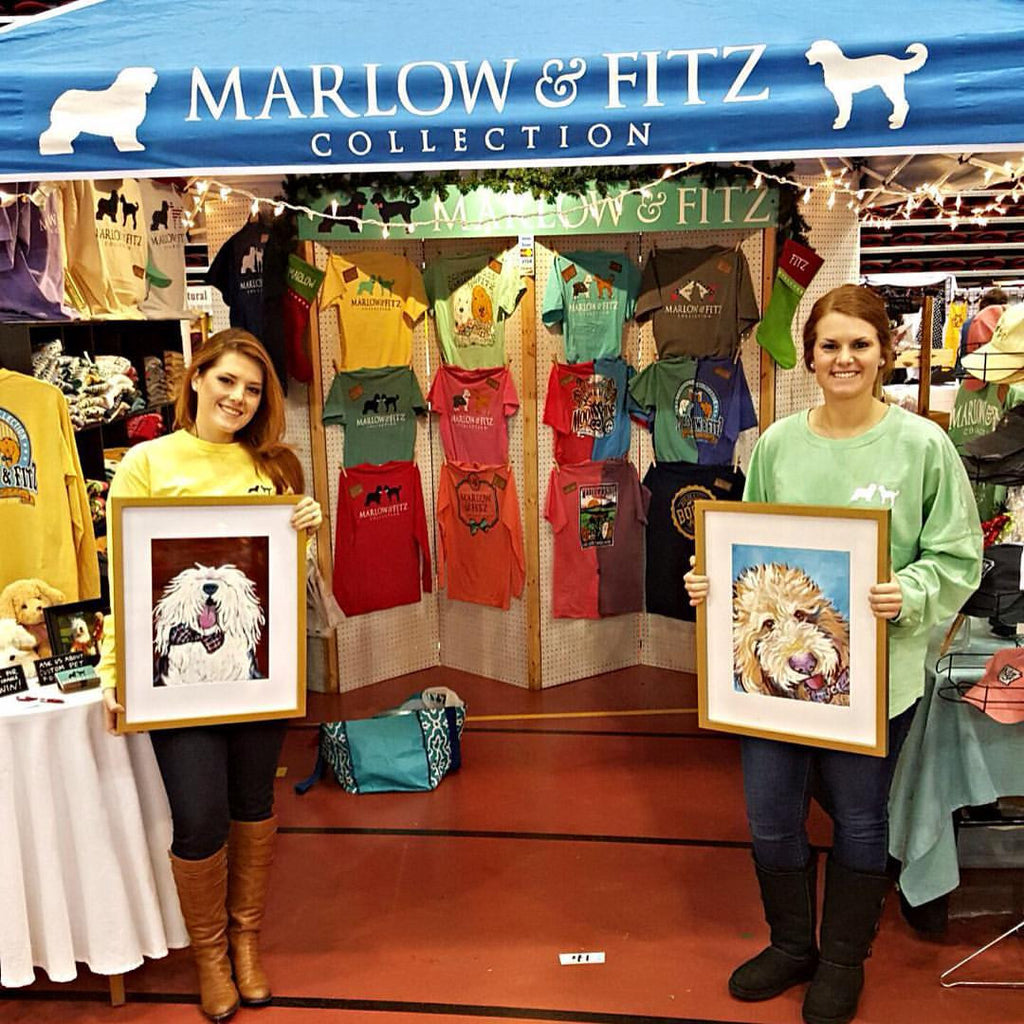 Last weekend we set up a booth at our first vendor show  and were amazed with the response from the attendees at Lit'l Bita Christmas! We sold out of many of our designs including all three of our newest ones - our new companion flannel tee, the all you need is love and dog design, and our oversized lazy dog shirt. We are thankful for the support and feedback! Keep an eye out for us at upcoming shows at the Mall at Turtle Creek in Jonesboro, AR.  New designs coming soon! All you need is love and dog!
---
Posted by Colby Hundley on
Marlow is a 8 month old Old English Sheepdog and Fitzgerald is a  7th month old F2 Goldendoodle. They happily reside in Jonesboro, Arkansas and they are the best of friends. Marlow weighs nearly 60 lbs and acts like a big fluffy teddy bear. He loves peanut butter, squeaky toys, and making new friends. Fitz weighs almost 50 lbs and sports beautiful golden curly coat. He loves chewing up rope toys, fetching wiffleballs, and swimming at the lake. Marlow and Fitz have an eye for style and they love looking their best. Together they were the inspiration for the clothing...